ONO have been quite busy as of late! With a triumphant Halloween show two nights ago now under their belts as well as a brand new LP out by way of Moniker Records (along with a long overdue re-issue of their first LP on the way shortly), the band have been enjoying a very full plate! This week, P. Michael and Travis, two of the founding architects for ONO, sit down with us and talk about music and art (and music vs. art), the origins of the band back in 1980 and why tone poems and John Cage are more important to their process than anything else!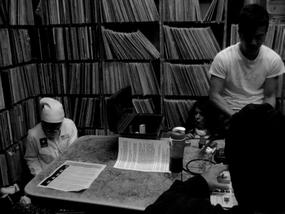 Download from itunes by clicking
here
. Also, check out some video footage over at
Chicago Mixtape
!