In episode 047, we hang out with two of the Wizards of station WZRD Chicago, 88.3 F.M. Amongst the topics we discuss are playlists, early musical finds and the current perils the station is undergoing in the face of its lock out by way of the higher ups at Northeastern University. At present, the group are fighting to get their way back in so that they can reclaim the air - help them out by signing this petition!
https://sites.google.com/site/wzrdchicago883fm/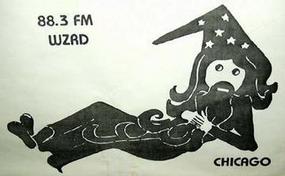 Download from itunes by clicking
here
.