How is it already the end of October? With Autumn now in full effect, you probably need some jams that keep you going as you slog through the wind and rain before the inevitable doomy blankets of snow! Look no further than Jim Magas, who creates music with cold and ice-y laden exteriors hiding a warm and pulsating beat beneath. This week, in episode 048 of Notes and Bolts, we talk with Jim about the formation of his various projects, his days spent in the Ann Arbor, Michigan, noise scene and what he's up to now, including utilizing a certain Seinfeld-ian philosophy!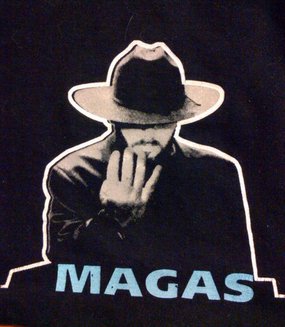 Download from itunes by clicking
here
. Read about these tracks over at
Chicago Mixtape
!
Complete Tracklist:
Magas: The Violent Arp
Magas: Shakedown
Couch: Haters of Couch
New Friends 99
Lake of Dracula: Plague of Frogs
Magas: Toys (Redux)
Magas: Easy To Please
Magas: May I Meet My Accuser
Magas: Statue