When we started this thing in late April, we had no idea that we'd be doing it a half a year later, much less getting to the point where we reach 50 episodes. Despite that, here we are! And in episode 050 of Notes and Bolts, we hang out with JC Brooks of JC Brooks and The Uptown Sound and talk about the formation of the band, the divides of genre on the high school landscape and why you should maybe re-assess the Resident Evil film franchise.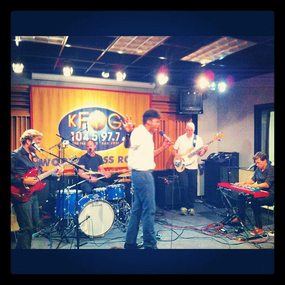 Tracklist:
Azealia Banks - Jumanji
JC Brooks - New Attitude
Death Grips - I've Seen Footage
Electric Guest - Waves
Erica - Bronze
Panther - Violence, Diamonds
The Bright Light Social Hour - Bare Hands, Bare Feet
Saul Williams - Lalala
Lady Gaga - Poker Face Acoustic
Download from itunes by clicking
here
. Also read more about the playlist over at
Chicago Mixtape!