Here we are in episode 065 of Notes and Bolts, continuing the theme of heavier sounds started with Monday's episode featuring HEWHOCORRUPTS. This week, we've got Mark and Pat from Angry Gods in to talk bad cover bands and dad rock, suburban punk rock roots, their cassette release and what the future holds.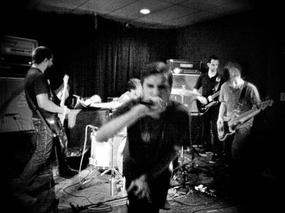 Complete Playlist
Angry Gods - The Concrete Distortion Cassette
Kowloon Walled City - Diabetic Feet
Framtid - Consuming Shit and Mind Pollution
The Wipers - Is This Real?
The Paver - Copper Mine
His Hero Is Gone - Chain of Command
Download from itunes by clicking
here
.
More about these tracks over at
Chicago Mixtape
!