I don't know how we got into the middle of December, already; but here we are, and in episode 067 of of
Notes and Bolts
, we talked to the two anons who make up the steampunk entity,
The White City Rippers
. Listen in and hear about this unique group who sound like Suicide zapped backwards into a 19th century saloon and pick up their tape, released and limited to 100 copies on Notes and Bolts Records and Tapes! Also in this episode, our first in house performance as the White City Rippers work their way through a couple of eerie jams before showing us how to properly operate a theremin!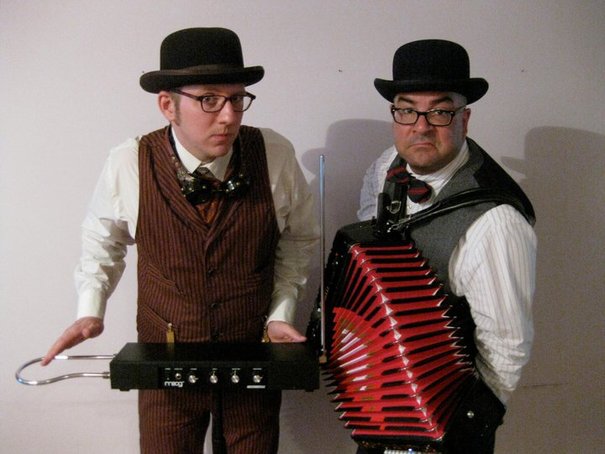 Download from itunes by clicking
here
.
More about these tracks over at
Chicago Mixtape
!
Complete Playlist:
The White City Rippers: Pure Imagination
The Stranglers: (Get A) Grip (On Yourself)
The White City Rippers: Miserlou
Martin Denny: Quiet Village
The White City Rippers: Hello Skinny (Live Performance)
The White City Rippers: The Hipdee Family (Live Performance)
Abney Park: Until The Day You Die
Clara Rockmore: Valse Sentimentale
The White City Rippers: Telestar
Suicide: Ghost Rider