Starting with yesterday's episode, we're beginning a pair of two week runs that will close out December and lead us into 2013 - in that time, we'll be posting up episodes Monday through Friday (this week) and Thursday through Sunday (next week). This, episode 068, is the second in that run, and features Matt Baron of Coach House Sounds, talking about recording some of the best bands Chicago has to offer while also letting us in on the special project he's been working on, with great success, to enhance learning in the classrooms he teaches in!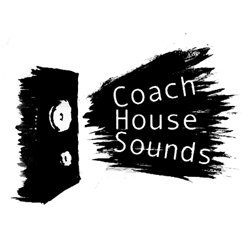 Download from itunes by clicking
here
.
More about these tracks over at
Chicago Mixtape
!
Complete Playlist:
Cains and Abels - Stay Home Tonight
In Tall Buildings - Raise Our Voices
Baron Von Something - Going On Vacation
E+ - Perfect World
Bare Mutants - Without You
Radar Eyes - Miracle
Tim Daisy and Jeb Bishop - Belmont Harbor
Disappears - Superstition
LAKE - Christmas Island