The first week of 2013 is almost at a close and we're hanging out, in episode 077 of Notes and Bolts, with Anthony Cozzi, of Radar Eyes, and talk about what era of the Cure is the best as well as the new direction that the band are taking! Check it out!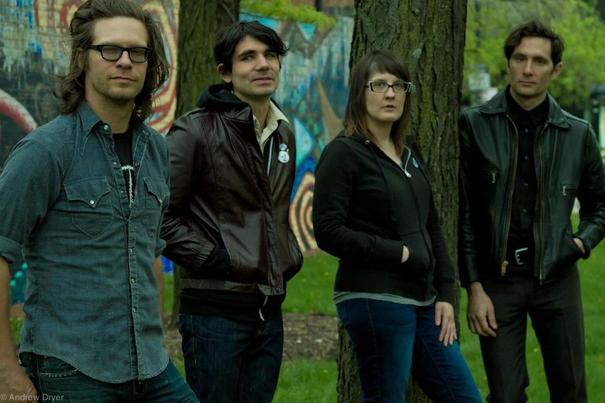 Download from itunes by clicking
here
.
Complete Playlist (with Track by Track breakdown by Anthony):
Radar Eyes - Side of The Road
This track was recorded and performed mostly by me in my basement. It was an intentional musical shift from the rest of the album meant to hint at new directions. We used an old organ drum machine for the rhythm track.
Modern English - Gathering Dust
Just listen to this song, it sounds amazing. Driving punk, kind of hypnotic, flourished with synthesizer squiggles/sweeps and all that flanger/phaser on the guitar, bass and drums. Miles from Melt with You.
Iron Curtain - The Condos
Minimal coldwave synth pop. Lyrically dancing between growing up and partying forever. An easy decision for some, not for me maybe.
Oppenheimer Analysis - The Devil's Dancer
Perfect pop. The lyrical hook and cold romantic vocal delivery are fantastic.
Cemetary - State Ward
Locals that mix Christian Death with Chicago diy punk.
The Fresh and Onlys - Presence of Mind
One of my favorite bands active today. This is their best record yet, every song is well thought out crafted pop. Wymond Miles' guitar playing blows my mind, perfect balance of restraint and musicianship.
The Cure - A Strange Day
When B part(Chorus) comes in it relieves the tension and gloom of the verse and then Robert sweeps you up with that beautiful guitar line. The whole song is like a sympathetic hug from your goth friend when youre depressed teenager.
Boys Next Door - After A Fashion
Nick Cave's(or Roland S Howard) lyrics "I'll set my mouth on fire and kiss you till you blister" Tragically romantic and angsty. "The girl" might not be "the answer" but feels like it sometimes
Radar Eyes - Secrets
This was a very sonically satisfying song to work on in the studio. I really love all the feedbacking guitars and 12 string jangle. The end of this song was a happy accident as far as the feedback swelling in and out in the right moments. Also Shimby did some great editing to fit the initial outro feedback swell perfectly.
More about these tracks over at
Chicago Mixtape
!