It took us a little under a year, but we've hit the 100 episode mark. If you'd asked us when we started this show if things were going to go in this direction and still be running eleven months later, we'd have had no idea! In today's episode, we're hanging out with 3/4's of Chicago titans, Disappears, and talking about their newest self released 12", an upcoming full length on Kranky, and how Serge Gainsbourg informs their sound.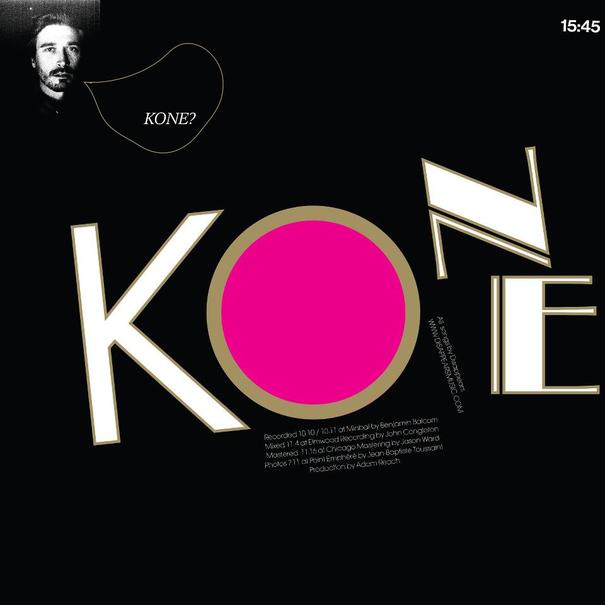 Download from itunes by clicking
here
.

/
Lijadu Sisters - Danger
Caetano Velos - Coracao Vagabundo
Yamasuki - Yamasuki
Adelbert Von Deyen - Time Machine
ESG - Dance
Serge Gainsbourg - Requiem Pour Un Con/Bonus Beats
Disappears - New Cross
Disappears - Kontakt
The b-side from our new 12" entitled Kone, out 4/16/13.
Recorded by Benjamin Balcom at Minbal, mixed by John Congleton. The result of listening to a lot of Lee Perry and PiL. First release with Noah on drums.
The Lijadu Sisters - Danger
Amazing, all around. Great vocals, arrangement and energy with a burning rhythm section and the sick tones and performance by the always impressive multi-instrumentalist Biddy Wright on organ and guitar. Out of Decca studios in Lagos, Nigeria.
Caetano Veloso and Gal Costa - Coracao Vagabundo
From their debut record Domingo, a bossa nova-inspired duet with lulling, subtle polyrhythms, sweet guitar and vocal melodies.
Yamasuki Singers - Yamasuki
A strange gem by French songwriter Daniel Vangarde (father of Thomas Bangalter of Daft Punk). Reminds me of Ewoks.
Adelbert von Deyen - Time Machine
A relatively obscure composer mining similar territory as Klaus Schulze or Tangerine Dream. Expansive, atmospheric synths and a great drum track.
ESG - Dance
Essential. The simplicity, the performances, the vocals, the rhythm, the repetition, the production.
Serge Gainsbourg - Requiem Por Un Con
Our song Luv Drug started with this drum part. It changed from there. This song was constantly referenced during the recording and writing of Pre Language.
Disappears - New Cross
From Live Over the Rainbo. An early, early manifestation of a song that would end up on our first full length, LUX. Nearly-controlled chaos.