Over the last ten years, Winters In Osaka have been making a storm of noise here in Chicago. In this week's episode of Notes and Bolts (055), we hang out with Adam Jennings, the leader of the group, and talk about the start of the project, upcoming releases and a mutual obsession with horror films.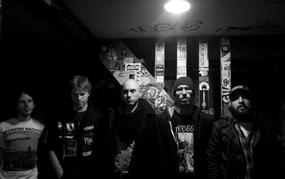 Download from itunes by clicking
here
.
More about these tracks over at
Chicago Mixtape
!
Complete Tracklist:
Aphex Twin: 4
Naked City: Hammerhead - Slain - Speed Freak - S&M Sniper
Winters In Osaka: Waterweight
Riz Ortalini: Cameraman's Creation
Napalm Death: Life? - You Suffer, Pt. 2
Skull Disco: I Want To Eat You
Zombi: Siberia
Final Exit: Be My Baby
Astro/Winters In Osaka: Reverberating Forest