Starting this week off, we have Alx Nova of the band E.T. Habit in to talk about what they've been up to. Their recently releases 7" on Hozac is one of the year's best and it would seem that E.T. Habit are only shooting upwards from there, with the release of their latest LP, Panthers On The Roof. Alx's playlist features some truly great stuff, in addition to music from his band, you'll also be hearing obscure second gen no wave/minimal synth and plenty of Italian horror scores!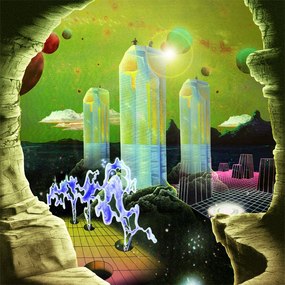 Download from itunes by clicking
here
.
More about these tracks over at
Chicago Mixtape
!
Complete Playlist:
Dark Day - Flightless Birds
Fabio Frizzi - Voci Dal Nulla
Guiliano Sorgini - John Dalton Street
Magma - Troller Tanz (Ghost Dance)
Micky and Joyce - Hold Up
Gong - You Can't Kill Me
The Deviants - Bill The Monster
Goblin - Roller
Duane Eddy - Because They're Young
Von LMO - Outside of Time
Moondog - Frog Bog
Bobby Beausoleil - Lucifer Rising Part 1
JP Massiera's Les Maledictus Sound - Heathcliff Cry Your Name
Jim Sullivan - U.F.O.