This week, in episode 061 of Notes and Bolts, we have Robert Manis, head of Moniker Records, in to talk about his label's formation, the groups he's dug up to fuel the roster, and the upcoming show featuring several of those bands on Wednesday night (only two days from now!) at The Empty Bottle!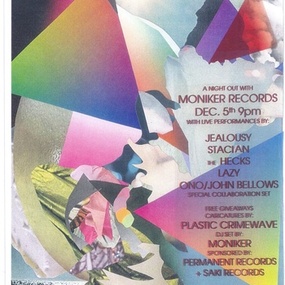 Download from itunes by clicking
here
.
More about these tracks over at
Chicago Mixtape
!
Complete Playlist:
The Hecks - Is So
Lazy - Party City
Hot and Cold - No Dreams Tonight
ONO - Albino
Kraus - Flute
Rollin Hunt - Criminal
Stacian - Orbit
Yva Las Vegass - Tonadas Y Cantos
Jealousy - Playing with The Rings
Trailblazer - Gut Reaction
John Bellows - Main Attraction