In episode 096 of Notes and Bolts, we hang out with the entire line up of Cassettes on Tape, a group who mash together the best elements of Modern English, New Order, and all things hip from Smash Hits circa '85! The lead off track from their EP is being featured on this week's limited lathe cut 7" - so get on over to the N+B webstore and order a copy. As always, you've got ONE WEEK and then it's gone FOREVER! http://notesandbolts.bigcartel.com/product/limited-lathe-cut-7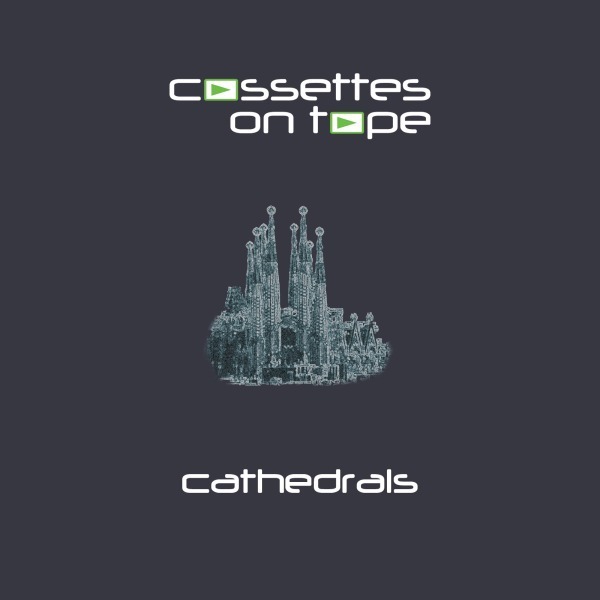 Download from itunes by clicking
here
.
CoT: Bad Letter (She Don't Know)
We sort of owe a debt to the UK band Adorable for the opening riff of this song. We didn't set out to rip them off, it just sort of subconsciously happened that we might have heavily borrowed a riff, but imitation is the sincerest form of flattery right? Thankfully they liked the homage.
Mayor For Life : Snowmobiling
This is one of those songs that represents some of the best things about Chicago music. Just a really great big sound. A great live band too so go see them when you can!
The Smiths: Still Ill
It's probably fairly obvious that we are fans of The Smiths so we had to represent. This is just an awesome riffy-edgy-groovy tune. Quintessential Morrissey/Marr. Ask us why and we'll spit in your eye.
New Order: Ceremony
This is just a classic. Like this song we sort of see ourselves as almost existing in a kind of transition space between the Joy Divisions and New Orders of the world. And like any dutiful indie band we will probably end up covering this song soon.
CoT: Great Lake Heart Break
This one ended up as a kind of shoegaze break-up song.
Startropics: Wildfire
We've been fortunate to play a few gigs with Startropics and we're big fans. They're making some of the best shoegazy dreampop around and we expect we're going to be seeing big things ahead for them.
Pavement: Elevate Me Later
As much as we tend to acknowledge our Anglophile influences, we owe about equally as much to the 90's American indie scene. Pavement is one of those bands that we can all agree is on top of that list. This is our bass player's favorite Pavement song.
Airiel: Funerals
Again we were really fortunate to have been able to play with these guys and they are super nice people as well. Certainly veterans of the Chicago shoegaze scene and still making great music. This is off their most recent release and is just a fantastic song!
Kitchens of Distinction: The 3rd Time We Opened The Capsule
We are big KoD fans. They are one of those bands that often go under the radar compared to others of their time but their sound is so distinct that you always know who you are listening to. Love that huge wall of sound of guitars in the outro of this song.
Complete Tracklist:
CoT: Bad Letter (She Don't Know)
Mayor For Life : Snowmobilling
The Smiths: Still Ill
New Order: Ceremony
CoT: Great Lake Heart Break
Startropics: Wildfire
Pavement: Elevate Me Later
Airiel: Funerals
Kitchens of Distinction: The 3rd Time We Opened The Caps